9th International Congress of Coaching Psychology, London, 10-11 October, 2019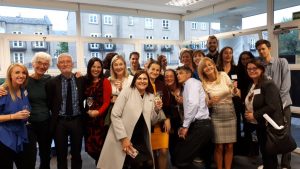 Theme: Positive and Coaching Psychology: Wellbeing, Sustainability and Achieving Balance
Date: 10-11 October, 2019
Venue: NCVO, London
This Two-Day Conference offers Masterclasses, Keynote and Invited Speakers, Skills-based Sessions and Poster Presentations. The event will focus upon the practice and research of Positive and Coaching Psychology exploring themes such as:
• Neurodiversity
• Acceptance and Commitment
• Performance and Resilience
• Ecopsychology
• The Coaching Alliance
• Work/life Balance
• Mental Health
• Community-based practice
• Supervision
• Sustainability and Resourcing
More details will follow and we are also pleased to introduce our current speaker line up and session information on the conference programme.
Parallel Day One Masterclasses by Dr Nancy Doyle and Dr Rachael Skews.
The provisional Day One Conference Timetable is available here.
Day Two Conference Speakers & Presenters including Keynotes by Prof Almuth Mcdowall and Dr Ceri Sims.
The provisional Day Two Conference timetable is available here.
This event will bring together professionals from a wide range of settings, interested in the application of positive and coaching psychology. The conference will be a superb opportunity to extend your professional horizon and network with colleagues. Registration and further information about the event will be available soon on our website.
Please note that the provisional conference timetable may not be the final version and may be subject to alteration by the conference organisers.
BOOKING AND REGISTRATION INFORMATION IS AVAILABLE AT: https://bit.ly/2TiDKFd
Information for Poster Presenters can be downloaded from here: Poster Abstract Submission Form
Click here for our latest Conference Flyer.