ISCP Coaching Psychology Newsletter, June, 2019
Welcome to the ISCP newsletter and update. In this issue we keep you up-to-date with congress events,  workshops and publications.
---
9th International Congress of Coaching Psychology, London, 10-11 October, 2019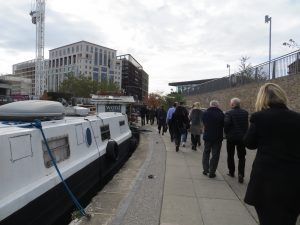 Theme: Positive and Coaching Psychology: Wellbeing, Sustainability and Achieving Balance
Date: 10-11 October, 2019; Venue: NCVO, London This Two-Day Conference offers Masterclasses, Keynote and Invited Speakers, Skills-based Sessions and Poster Presentations. The event will focus upon the practice and research of Positive and Coaching Psychology exploring themes. The event includes Parallel Day One Masterclasses by Dr Nancy Doyle and Dr Rachael Skews and two keynotes on Day 2 with Prof Almuth Mcdowall and Dr Ceri Sims. More details will follow and we are also pleased to introduce to our current speaker line up Marcela Almeida Alves (Portugal),  Hugh O'Donovan (Eire), Dr Gisele Dias (UK), Dr Alanna O'Broin (UK), Dr Siobhain O'Riordan (UK), Prof Stephen Palmer (UK), Dr Ole Michael Spaten (DK). The conference will be a superb opportunity to extend your professional horizon and network with colleagues. Registration and further information about the event will be available soon on our website. BOOKING AND REGISTRATION INFORMATION IS AVAILABLE AT: https://bit.ly/2TiDKFd Information for Poster Presenters can be downloaded from here: Poster Abstract Submission Form Click here for our latest Conference Flyer.
---
Ecopsychology informed coaching and counselling practice: One step at a time!
Centre for Coaching is an ISCP Approved Centre Location: Scots Club, Edinburgh, Scotland Date: 17 July, 2019 Time: 9.30am to 12.30pm (Registration at 9.15am) Trainer: Prof Stephen Palmer PhD CPsychol CBiol This workshop will include information about ecopsychology theory, research and practice and consider how a practitioner can apply it to their domain of practice such as coaching or counselling. The workshop is recognised by the International Society for Coaching Psychology (ISCP) as providing CPD/CPE for its Members. This is an ISCP study event therefore members can obtain a reduced delegate rate. Further details on Centre for Coaching website.
---
Aalborg Congress: 13th September, 2019
9th International Congress of Coaching Psychology, 2019, Aalborg, Denmark. 
Congress Theme: Tackling Challenges in Coaching and Coaching psychology
How we tackle challenges in coaching and coaching psychology will be explored throughout the day by leading researchers and practitioners with a multi-faceted and complex perspective on the overall theme of the conference. Keynote speakers include Dr. Suzy Green, Sydney University and Founder & CEO of The Positivity Institute, Australia; Professor Dr. Siegfried Greif, Head of Change Management and Coaching from Institute of Business Psychology, Research and Counseling, University of Osnabrueck, Germany; Professor Allan Holmgren, DISPUK Institute, Snekkersten, Denmark;  and Professor Stephen Palmer, Adjunct Professor of Coaching Psychology, Aalborg University and Professor of Practice at the Wales Institute for Work Based Learning, University of Wales Trinity Saint David. For full details please visit the congress website.
---
Coaching Psychology International
The next issue of Coaching Psychology International is due out in time for the ISCP Congress in October. The Editor, Dr Siobhain O'Riordan invites ISCP members to submit articles, conference reports or book reviews relevant to the field of coaching psychology. In the first instance, please email Dr O'Riordan at chair@isfcp.net
---
European Journal of Applied Positive Psychology
European Journal of Applied Positive Psychology is a peer reviewed journal sponsored by the International Society for Coaching Psychology. The Co-editors are Dr Ilona Boniwell, Prof Stephen Palmer and Dr Siobhain O'Riordan and they are inviting potential article reviewers to contact them about the role. Expertise in some aspect of coaching and positive psychology is necessary. Please attach a short CV or biography to your email. Email the Co-editors at: editor@nationalwellbeingservice.com
---
Mental Health in Coaching and Coaching Psychology Practice: Pilot Study
This is a pilot study which focuses on how practitioners assist their coachees with mental health problems. It also asks questions relating to your practice, training and supervision. This survey should take about 10 minutes of your time to complete depending upon whether or not you leave additional comments. There are 20 questions in total including the additional comments or feedback boxes. The research is being undertaken by the ISCP International Centre for Coaching Psychology Research and has been approved by the International Society for Coaching Psychology (ISCP). Your individual responses will remain confidential and all material published, including any quotes, will be anonymised. We intend publishing the results of this survey. Your completion of the survey confirms that you agree to us publishing the results and presenting them at events and conferences in the usual manner. Survey link: https://www.surveymonkey.co.uk/r/MentalHealthInCoachingPractice Results will discussed at the International Congress of Coaching Psychology events in Aalborg and London later this year. If you have any queries, please contact Professor Stephen Palmer PhD at: research@isfcp.net
---
Please share our newsletter with colleagues.
Best wishes from The ISCP Team
---